property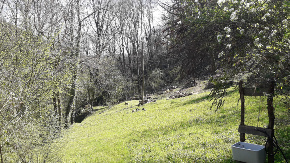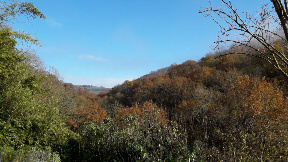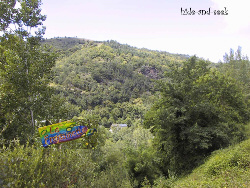 La Frayssinette's 3.3ha site is on the east slope of a valley with differences in altitude. With sloping stretches of forest and small flat terraces and meadows.
It is reached via an asphalt road with 2 sharp bends and ends at our own car park (10 cars).
The forest consists of ash, oak and sweet chestnuts.
Excellent firewood, of which we have more than enough. In the grounds are hazel, fig trees. Also: kiwi, blackberry, blueberry, grape, quince, cherries and several apple trees. Downstairs is a meadow and near the house an old vegetable garden.